When people come to England, they will most likely head straight to the cities. But no one tells you about these off-the beaten path in England.
There's so much to see in England. And its long-winding history and culture has resulted in many people flocking to it from all over the world.
In fact it's such a popular place that experts still expect there to be a boom in tourism in 2021 after people start recovering from 2020's challenges.
That said the countryside has many a hidden gems in its rolling plains and cobbled streets.
Whether you're seeking out an adventure or a relaxing haven; there are tons of spots to discover off the beaten path that are just as remarkable as the more popular sites.

Before visiting, keep in mind that the weather is generally manageable throughout the year, but December and January have a lot of rainfall.
The summer months will also be much busier and more expensive.
Once you've settled on your dates, you can check out some unique spots out of the way that can definitely be worthwhile.
Also Read: Best Places to Visit in Switzerland
1- White Cliffs of Dover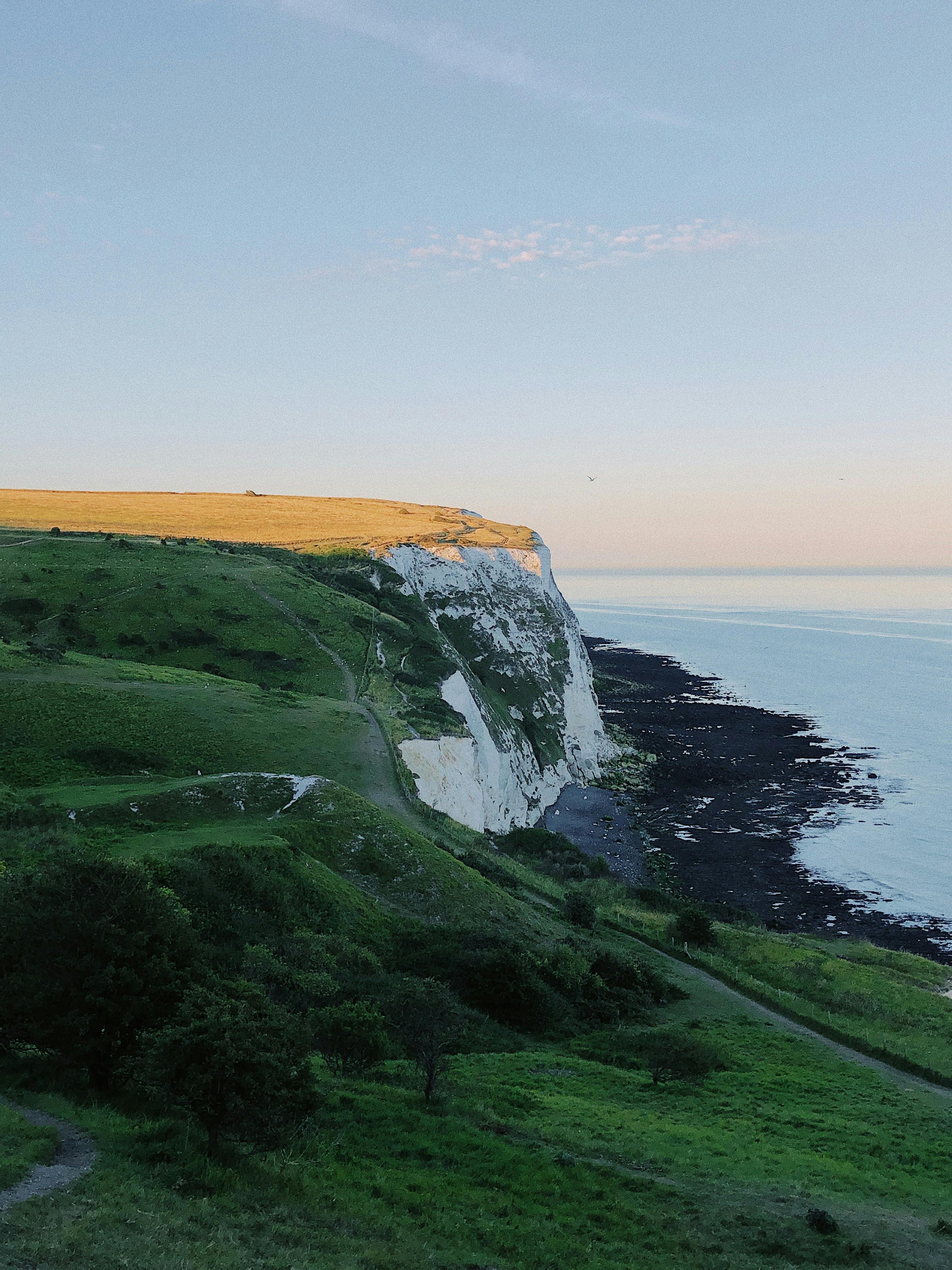 Take a train from London; and you'll be able to take a walk by the breathtaking chalk cliffs that overlook the English Channel.
The cliffs' stunning coloring is a natural effect of erosion and millions of years of old shells and sea creatures' remain breaking down and scattering into the sea.
An iconic landmark referenced in literature countless times. Because of its significance in history, this cliffside is essentially considered the welcoming gate to England.
 In Lonely Planet's report on the White Cliffs of Dover. It is revealed that the National Trust almost lost ownership of the symbolic land to developers if not for the public raising a lot of money to save it.
2- Northumberland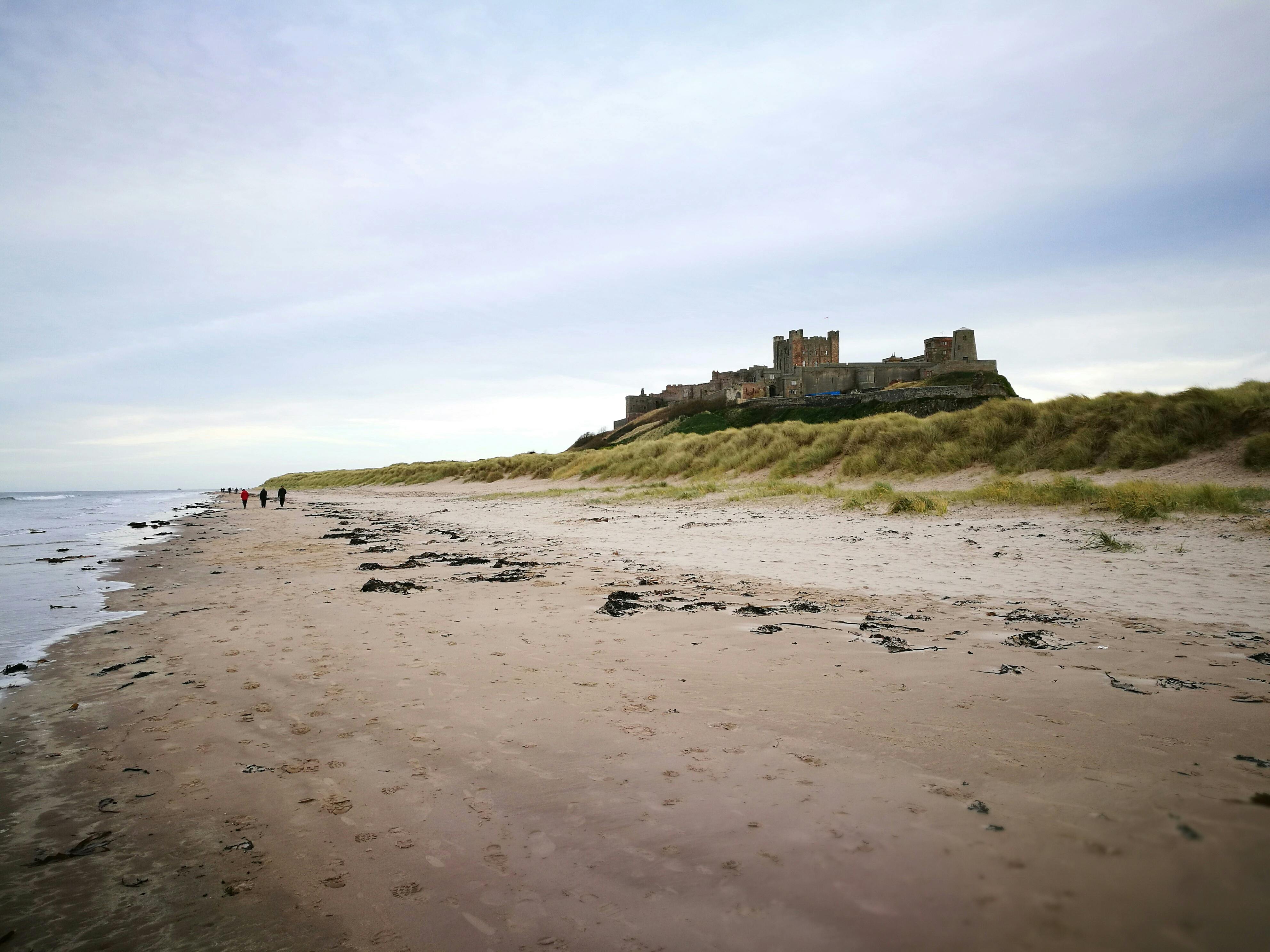 This is the northernmost county in England. A non-metropolitan county, Northumberland is another historic location with gorgeous architecture and vast landscapes to feast on visually.
Beyond the classic Earl Grey tea, visitors must have a taste of their Craster kippers and pudding stotties.
 Within its lush countryside, you can visit various sites. You can check out Bamburgh castle and its neighbouring beach or see the expansive outdoor delights of their renowned park. 
In Gala Bingo's guide to the Northumberland National Park, they note how it is one of the best places for history buffs as you can adventure along Hadrian's Wall and see the Roman forts.
The park has 29 Listed Buildings, 425 Scheduled Ancient Monuments and 4,000 Historic Environment Records. Making it a great place to discover England truly.
3- Scilly Isles – Places to go in England
The Scilly Isles are located just 25 miles off of Land's End; And you can visit this group of 50 small islands (only five inhabited) by taking a short ferry ride.
In Brittanica's feature of the Isles, they delve into the unique features that make this place stand out from other spots in England.
For instance, its climate is much milder than on the mainland. Meaning you will find plants and animals on these islands that you won't find anywhere else nearby.
4- Herefordshire
If you're looking for a quaint village that harkens back to the splendour of simpler times, Herefordshire is your best bet.
With 95% of the land classified as rural, this is the place to go for a quiet trip or an adventure of kayaking and hiking through the forested areas.
5- The Pennines
Another excellent off-the beaten path in England and a hiking location, the Pennines.
It has a 268-mile trail that would take most folks the better part of a month to finish with breaks. 
The Pennine Way is arguably the most famous trail in England, as it is the oldest and most challenging in the country.
Even if you're not walking it to beat any records, there is a lot of history to be seen as you walk the trail.
All of these locations offer the beauty of England's sights and can make great spots to mark on your map for any backpacking trick you may have in mind.
As long as you've got the right gear packed, you can explore the quieter wonders of England.
Also Read:
Things to Do in Interkaken, Switzerland
Fairytale Towns in Germany
Best Cities to Visit in Eastern Europe
Best Vacations for Single Guys